Welcome to the Caulking category for the Sir Grout Westchester Blog. Here you'll find blog posts related to stone and tile surfaces that we've restored. See the amazing transformations with the included before and after pictures. Feel free to share and leave your comments.
Published April 24, 2018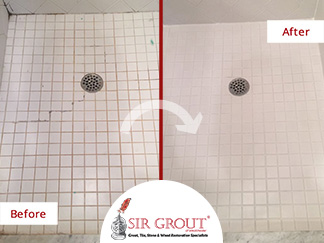 A Caulking Service in Yorktown Heights, NY, Brought Back the Life of This Tile Shower
Sometimes, most of the homeowners do not know how to control the mold that grows in spaces full of humidity and moisture. What they also don't realize is that moisture is the only controllable aspect that promotes mold growth in showers.
READ MORE