Welcome to the Regrouting category for the Sir Grout Westchester Blog. Here you'll find blog posts related to stone and tile surfaces that we've restored. See the amazing transformations with the included before and after pictures. Feel free to share and leave your comments.
Published June 16, 2017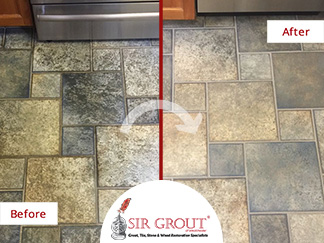 These Floors Were Rescued from Loosening Tiles and Cracking Grout by Our Tile and Grout Cleaners Experts in Hawthorne, NY
If you have ever stayed up late in an old home, maybe you have heard distinct creaking sounds, ones that would make anyone feel like they're inside a horror movie. Fear not! This sound is probably just the plywood beneath the floors.
READ MORE