Westchester's Leading Hard Surface Restoration Company Sir Grout Receives The 2016 Angie's List Super Service Award
Angie's List commemorated Sir Grout of Westchester for an exemplary year of service in the hard surface restoration and home improvement industries.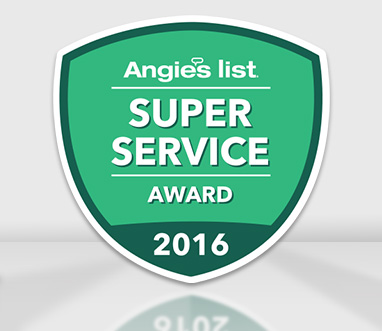 Westchester, NY - (PR WEB – 02/08/2017 10:00 AM EST) Sir Grout Westchester is celebrating the distinguished achievement of ranking among the best of the best, earning the coveted Angie's List 2016 Super Service Award for providing superb customer service in the hard surface restoration industry.
"We at Sir Grout Westchester are truly honored to receive this award. We spent a great amount of time and resources to do the best job we can and keep our customers happy" commented Tim O'Leary, owner of Sir Grout Westchester. "It's nice when your customers take notice of your dedication and reward you with a good word and their loyalty. This is what the Super Service Award means for us."
The Super Service Award is no minor commemoration, nor is it easily obtainable. The criteria for granting it is extremely stringent and to be eligible, a service provider must be able to sustain high standard performance all-year long. This is due to the rating system, which depends directly on verified and registered clients' testimonials, reviews and ratings that assess categories ranging from price to punctuality to professionalism. Before winning, eligible candidates must first receive an "A" rating in overall grade, recent grade, and review period grade. The SSA winners must also be in good standing with Angie's List, pass a background check, and abide by Angie's List operational guidelines.
Customers are key in the selection process and Sir Grout Westchester has made sure to cater to theirs to almost complete satisfaction. They have cultivated a growing clientele with the sheer strength of their service, and their customers have done their part providing positive feedback. Like many other reviews, this one from Ron O., for a
Bedford Hills grout recoloring
service, gives a simple answer to why Sir Grout Westchester was awarded the prize:
"We are very pleased with the work done by Sir Grout. They came when they said they would, left no mess and the results are outstanding! All our bathrooms now look almost new. We highly recommend them."
In a marketplace saturated with services, it is beneficial to have an excellent track record, as clients gravitate toward companies that can prove their reliability and efficiency. Sir Grout Westchester has their work cut out for them with their growing client base as a new year begins. Since the best predictor of future behavior is past behavior, and their commitment to superb service is rock-solid, another good year is expected.
If you are in need of improving the hard surfaces in your home, you can contact the team of experts at Sir Grout Westchester by calling their landline
(914) 592-5902
or by visiting their website,
www.sirgroutwestchester.com
, and signing for a free, in-home evaluation.