Sir Grout Westchester Is Prized with 2017 Angie's List Super Service Award
The team of professionals is well-known for their top-of-the-line customer service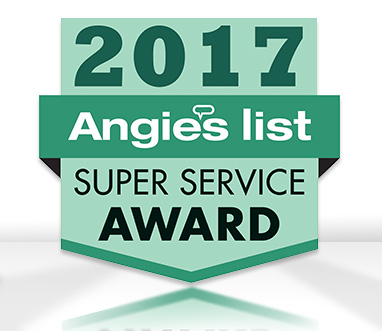 Westchester, NY - (PRWEB – 03/27/2018 10:00 AM EST) Angie's List, a reputed online directory for service professionals in all fields of home improvement, has honored Sir Grout Westchester with 2017 Angie's List Super Service Award. Angie's List is a valuable tool with over two decades of history where both professionals and clients can obtain information about home improvement services, based on excellence ratings and rigorous background verification.
More than 700 service categories are rated by a total of over ten million verified reviews in this extensive online listing. Each winning company has to comply with all of Angie's List's requirements in order to be eligible for this distinction: "A" ratings in overall grade, recent grade and review period grade, eligibility terms and a thorough background check. Sir Grout Westchester, one of the top hard surface restoration companies in the area, has fulfilled all these conditions to be awarded the 2017 Super Service distinction.
"Very few companies achieve the standards that set them apart as A-rated home service providers. It is a matter of keen attention to detail, proven professionalism, and dependable customer service.", said Angie Hicks, Angie's List's founder. Hicks added that the award is a well-deserved recompense to the expertise and dedication of home service pros like Sir Grout Westchester.
A clear majority of clients has recognized Sir Grout Westchester as a high-performing hard surface restoration company; therefore, it has consistently received outstanding reviews from satisfied clients. Tim O'Leary, the franchise owner, stated: "My team and I are extremely grateful for this award. It motivates us to exceed our clients' expectations time and time again." He added: "We believe in hard work and preparation, and the Super Service Award makes us proud of our efforts to improve our work continuously." Sir Grout Westchester is one of the successful franchises that make up the Sir Grout team, which has been named a Top 500 Franchise Company in several occasions.
Sir Grout Westchester has been characterized by highly trained professionals and impeccable work since its opening in 2004. These valuable qualities have garnered them a notable name as a superior hard surface restoration company. Sir Grout Westchester offers a wide range of services for natural stone and tile, from cleaning and sealing to honing and polishing. Their team of experts delivers high-quality solutions every single time.
You can learn more about Sir Grout Westchester's hard surface restoration services by calling
(914) 592-5902
or visiting
www.sirgroutwestchester.com
.